WELCOME to the NEW AGE URBAN GARDEN!
Vertical Hydroponic GrowTube Technology – a new idea for growing vegetables, herbs and flowers around your home. Vertical Hydroponic GrowTube Systems make it possible to grow high density veggies and herbs in a limited space. For the home grower, this allows areas that were once too small to crop to become feasible garden spots. The grower is also able maximize production for a given area while minimizing water, electricity and other inputs. For the commercial grower, Vertical Hydroponic GrowTube Systems maximize production per given area and decrease labor and other input costs. Whether used for hobby gardens, small herb and veggie patches or larger scale farms, Vertical Hydroponic GrowTubeSystems are one of the most efficient available.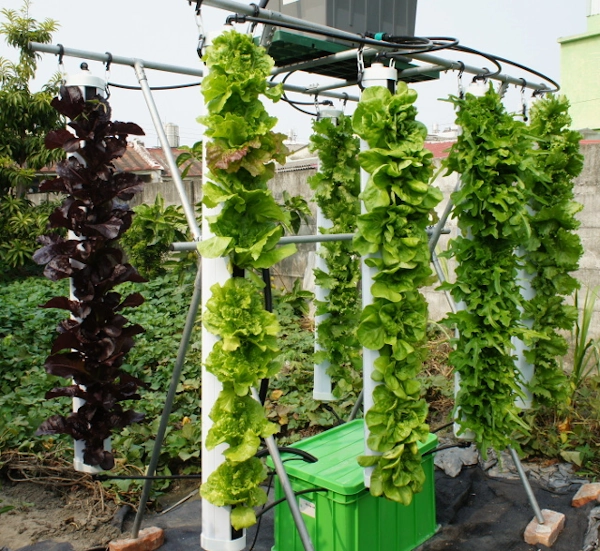 Company Mission
Hydrolush brings simple and affordable hydroponics technology to urban consumers - homeowners and commercial growers. Hydroponic gardening does not need to be a complicated, expensive enterprise with indoor grow beds and specialized lighting. We not only want to make gardening accessible to everyone, we want to take the hassle out of it so people with busy urban lifestyles can relax and enjoy gardening while getting the fulfillment that comes from growing your own food. Our Patented Vertical Hydroponic GrowTube Systems are suited for urban locations and take advantage of local weather and outdoor environmental conditions. Our systems are be installed with eco-friendly coco coir grow media and efficiently use nutrients and additives in sustainable way. Our systems preform well outside in natural light as well as indoors with properly installed artificial light.
HydroLush Agrotech Co., Ltd. was incorporated in 2014 in Taipei City, Taiwan as a registered limited liability company. We are committed to improving our technology, protecting the environment and providing friendly, efficient serve to all of our customers.
HydroLush Agrotech (Shenzhen) Co., Ltd. was incorporated in 2019 in Shenzhen, China as a registered limited liability company. We are committed to improving our technology, making our technology more competitive and offering hydroponic grow technolog to the China market.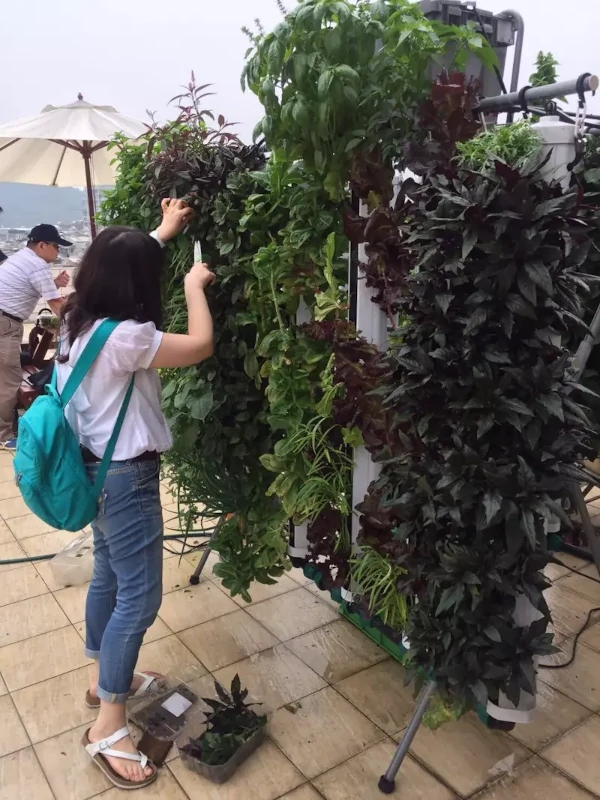 Major advantages of HydroLush Vertical Hydroponic GrowTube Systems over traditional hydroponic systems include:
Flexible Grow Areas - systems can be installed on balconies, rooftop or and vertical surface;
Ergonomic Work Positions – vertical position allows you to stand while working with crops and reduces strain and toil of bending;
Efficient use of Space - compact vertical tower design allows higher production anywhere from 3-8 times more plants per meter;
Efficient use of Inputs - Less energy and less water (up to 85% savings on water).
Better control of root zone temperature, drainage and oxygen level - Root zone remains aerated and functioning efficiently even during excessive rainfall.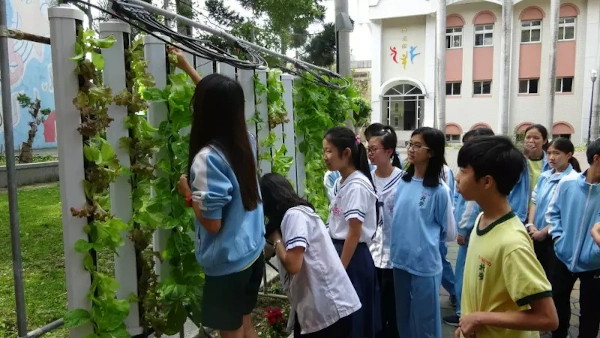 Crops - arugula, amaranth, basella, lettuce, spinach, kang kong (water spinach), herbs, flowers, etc.
GrowTubes can be easily transported with plants intact;
GrowTube are durable, light and easy to maintain - less expensive than any other hydroponic systems;
GrowTubes use Coconut Coir Grow Media - reusable, eco-friendly and creates no waste upon disposal.
HydroLush's exclusive Vertical Hydroponic GrowTube Design has several unique features not available on competing systems:
Proprietary Tube Design Creates a Grow Media Pocket - strips quickly slide into the tube and allow you to conveniently change and maintain the grow chamber during general cleaning or a change of crop;
Enclosed Air Columns on Each Side of the Grow Media - allow roots to breath, provide even nutrient exchange and minimize anaerobic areas in the grow media;
Concave Planting Face with Splash Guards - helps direct water flow and minimize nutrient solution leakage;
Multiple Mounting Faces - tubes can be suspended vertically from overhead racks, fixed to vertical supports such as walls, or joined in a free-standing array;
Removable End Caps and Drainage Fittings - connect the GrowTubes and ensure proper water flow.
Double Layer Dual Color Construction - White exterior reflects light and helps dissipate heat; Black interior provides a great habitat for root and bacteria growth.