WELCOME to the NEW AGE URBAN GARDEN!
HydroLush Agrotech Co., Ltd.
豐沛農業科技限公司
Please contact us with any product or general hydroponics questions: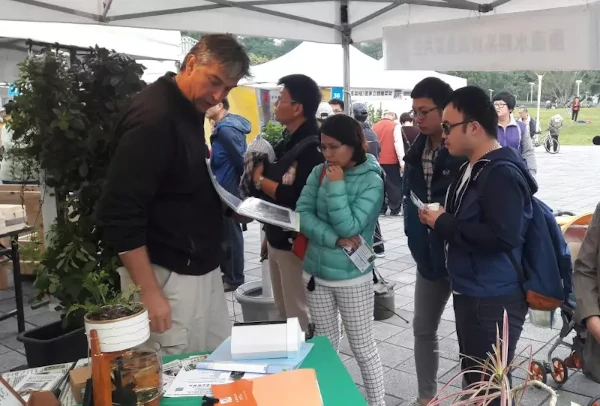 @: This email address is being protected from spambots. You need JavaScript enabled to view it.
Contact:

Robert Virgin
Tel: 886-986628588

台北市士林區基河路40號2樓之1, 11163
營業統一編號: 24558809
2fl-1, No.40, Jihe Rd., Shihlin District, Taipei, 11163
Registration No.: 24558809
Company Mission
 HydroLush brings simple and affordable hydroponics technology to urban consumers - homeowners and commercial growers. Hydroponic gardening does not need to be a complicated, expensive enterprise with indoor grow beds and specialized lighting. We not only want to make gardening accessible to everyone, we want to take the hassle out of it so people with busy urban lifestyles can relax and enjoy gardening while getting the fulfillment that comes from growing your own food.
 Our patented Vertical Hydroponic GrowTub Systems are suited for urban locations and take advantage of local weather and outdoor environmental conditions. Our systems are be installed with eco-friendly coco coir grow media and efficiently use nutrients and additives in sustainable way. Our systems preform well outside in natural light as well as indoors with properly installed artificial light.
 HydroLush was incorporated in 2014 in Taipei City, Taiwan as a registered limited liability company. We are committed to improving our technology, protecting the environment and providing friendly, efficient serve to all of our customers.
Cooperate
If you are interested in starting a hydroponics operation or business in your region and looking for a solution or partner, please feel free to send email to us for further discussion.
@: This email address is being protected from spambots. You need JavaScript enabled to view it.